Collision Repair Process
Laneys Collision Center repair process ensures your vehicle damage is diagnosed and repaired by qualified technicians, whose priority is getting you back on the road safely and in a timely manner. Our expert repairs are backed by multiple inspections and checks, so we're happy to offer you a registered, limited lifetime warranty on every repair. We work with all major insurance companies and offer other financing options. Our helpful team will offer updates during the process via text or email.
Initial Consultation
Your Initial Consultation will be scheduled with one of our Collision Consultants in order to provide you the time and attention you deserve. We will gather information about the accident that we need to perform a proper repair. We will also begin to coordinate the repair process with your insurance company and Enterprise Rental Cars at your request. If your vehicle is safely operable we may schedule a second appointment for you to actually drop your vehicle off for the remainder of the repair process or your vehicle could be taken in at this time depending on your schedule and our current work load capacity. If your vehicle is towed to our facility because it is not safe to drive this Initial Consultation could take place in person or over the phone.

Looks great and the whole experience was good. Laneys was willing to work with me on my government credit card not being taken at Parkers so that they could do the work and be charges through Laneys. Really appreciate the nice people and timely repair. Thanks! ~ Ginger R.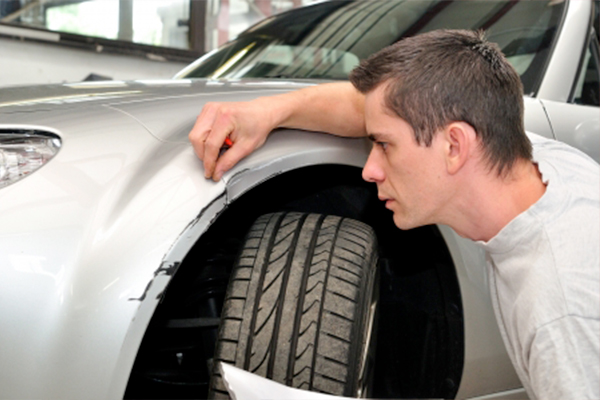 Damage Analysis/Triage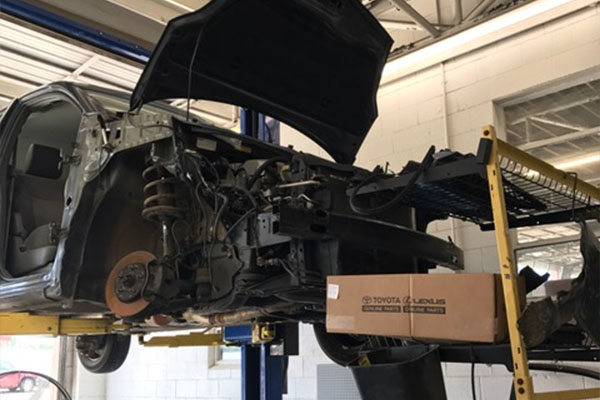 Once your vehicle is in our care and concern for repair work and you have authorized the repairs we will disassemble the damaged area and perform a complete Damage Analysis. The technologically advanced vehicles of today require Diagnostic Scanning, and Accessing OEM Repair Procedures in order to complete an accurate and thorough Repair Plan. This process will also involve sourcing the necessary parts and specialty tools or materials required for the repair. When this process is complete we will be able to provide you with the total repair costs and your target delivery date. This is also the beginning of our quality control  (QC) process with the first QC Checkpoint.

I will take my cars here from now on. The whole experience was great. Lovely people there as well ~ Michelle S.
Body Repair
Once the Repair Plan has been completed and the necessary parts have arrived and been verified your vehicle will move to our Body Shop for structural and cosmetic repairs. The compenents of your vehicle will be straightened or replaced depending on the Repair Plan. We are equipped with a Resistance Spot Welder to duplicate factory welds and our technicians are certified by I-CAR in both Steel and Aluminum Welding. The centralized vacuum system in our body shop helps remove the dust from the environment and prevent it from settling in or on your car. Our body shop also includes a dedicated Aluminum Clean Room with dedicated tooling, equipment and a dust extrasting system. Following the body work your vehicle will go through our second QC Checkpoint.

The repairs were completed as promised, in a timely manner and looked great! Staff were helpful, polite and explained things very well. I appreciate everything. ~ Regina P.
Painting
Once the body work is complete, your vehicle moves to the paint shop.  Repaired areas are primed and corrosion protection is applied as necessary. Our fully compliant facility performs all priming and painting inside a filtered environment as required by EPA regulations. Today's modern factory finishes incorporate multiple layers of highly specialized metallic, pearl and mica paints. We use Sherwin Williams Automotive Finishes AWX Water Bourne basecoats and High Performance primers, sealers and clear coats. Once your vehicle is refinished it will go through our third QC Checkpoint.

Was able to fit me in being busy and get me in and out was amazing from the team at laneys... ~ Jeremy N.
Reassembly
Once the paint process and the QC Checkpoint is completed, your vehicle returns to the body shop where it is reassembled with precision. Fenders are attached, doors are carefully built and installed, lamps, grills, bumper covers, and other parts involved in your repair are fit into place. Trim items that have been removed are reinstalled or replaced depending on your Repair Plan. If required for the repair your air conditioner system is recharged. A second, post-repair, diagnostic scan is performed to the vehicle once it is completely reassembled to verify all electronic components, including important safety features, are operating properly. Any sublet repairs such as wheel alignments or upholstery work will be taken care of following the reassembly and post repair scan.

I'm extremely pleased with how fast my repair was made. Everyone was very nice. Love the text updates. ~ Craig C.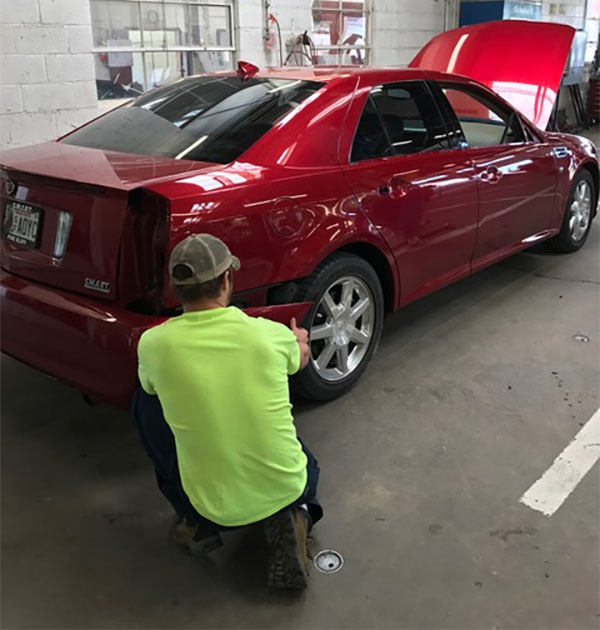 Cleaning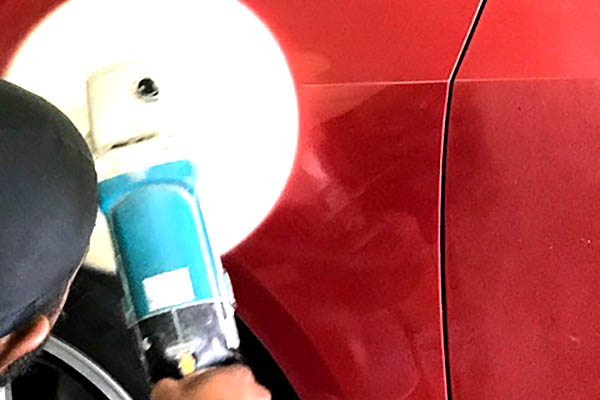 The body work is done, the painting is complete, reassembly is finished, but the job isn't over until your vehicle goes through the clean-up process. Areas that we refinish may be denibbed and polished if necessary, decals, stripes and mouldings are applied at this time. Our courtesy clean up includes vacuuming the floorboard, cleaning the glass, and hand washing the exterior of your vehicle.

Service was great!! Very courteous customer service, friendly and helpful! Not only was I satisfied with the work, but my car was cleaned! Thanks to everyone! ~ Shanette W.
Detailed Quality Inspection
The safety and complete satisfaction of our customers is Laney Collision Center's top priority. Before leaving our shop, your vehicle goes through a rigorous final QC inspection. All previous QC Checkpoints are confirmed, a test drive is performed if needed and the repair is verified to meet our expectations for safety and completeness.

110% satisfied...again! Keeping us updated, making it look like new, and detailing the entire vehicle...what more can you ask for? ~ Rhonda S.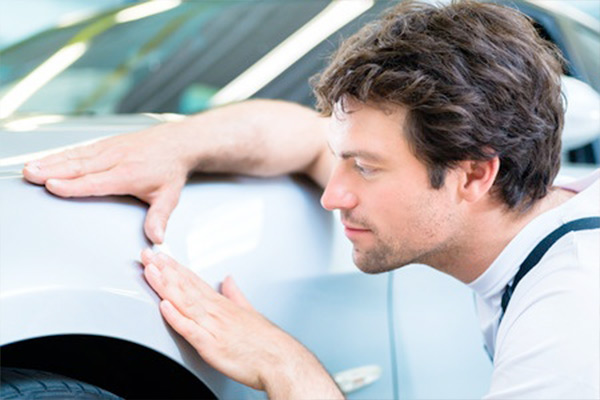 Ready to Pick Up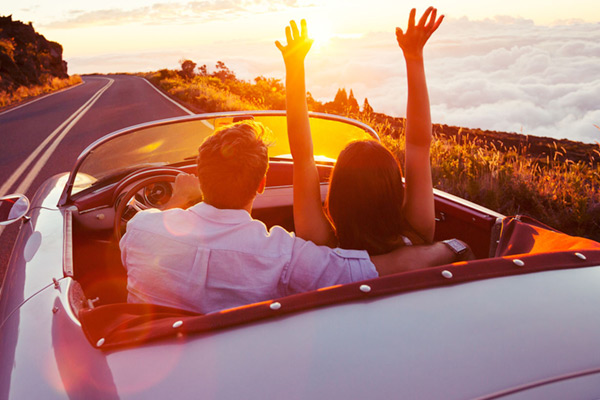 As soon as our quality assurance team has approved, you will be contacted and invited for the final inspection and paperwork. We appreciate the opportunity to schedule an appointment for your vehicle pick up so that we can provide you the time and attention you deserve. Your Collision Consultant will review the vehicle and repairs with you to ensure your complete satisfaction. We will provide you with an itemized, detail final repair bill and collect your deductible and insurance check at this time unless previous arraignments have been made.Finally, you'll drive away with our worry-free registered, limited lifetime warranty!

Everything went completely smooth. No issues, the front desk attendants were great and helpful. Would be my first choice if I ever needed car repairs again. ~ James M.